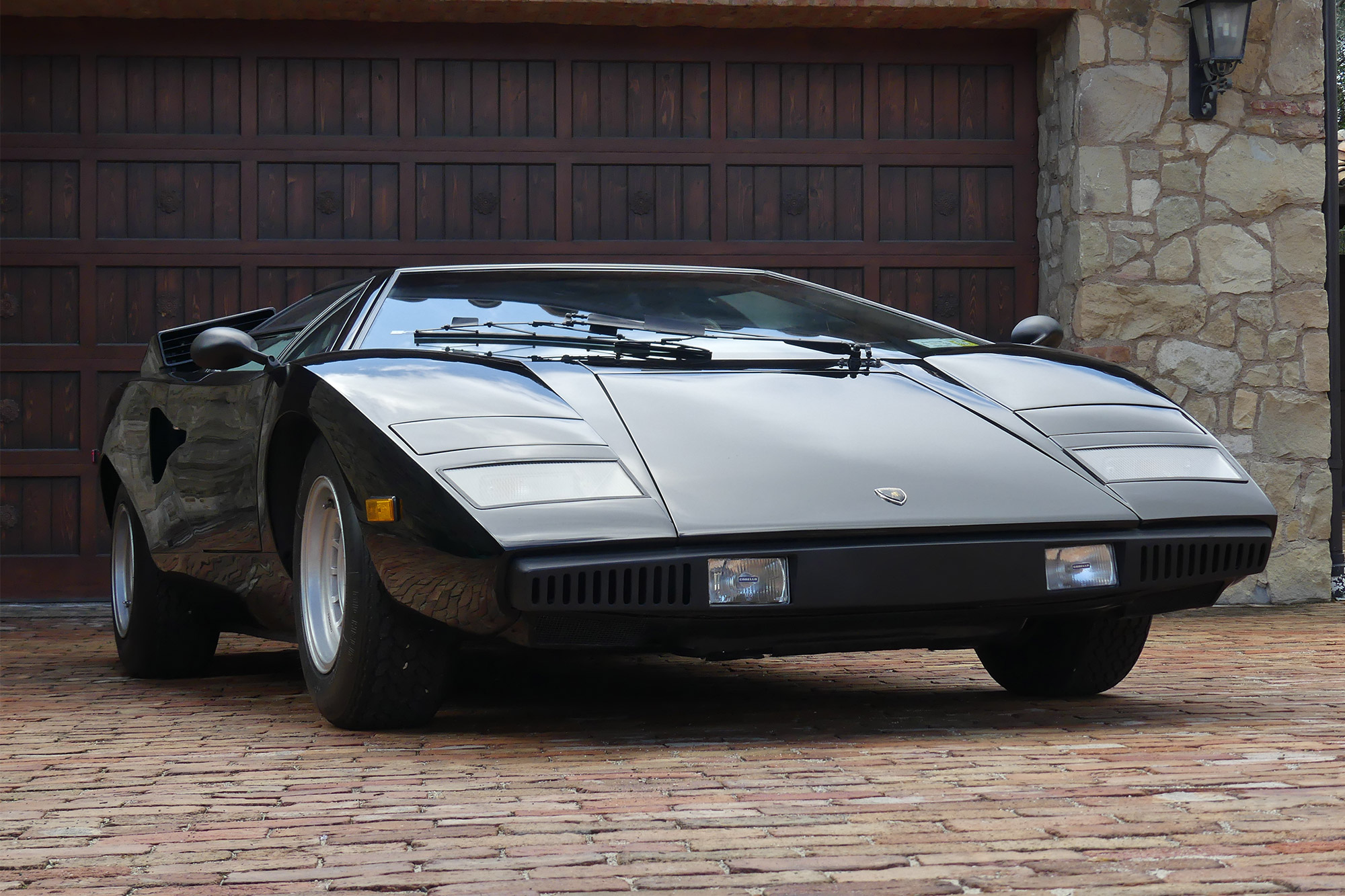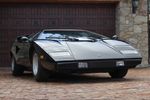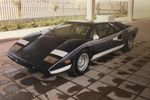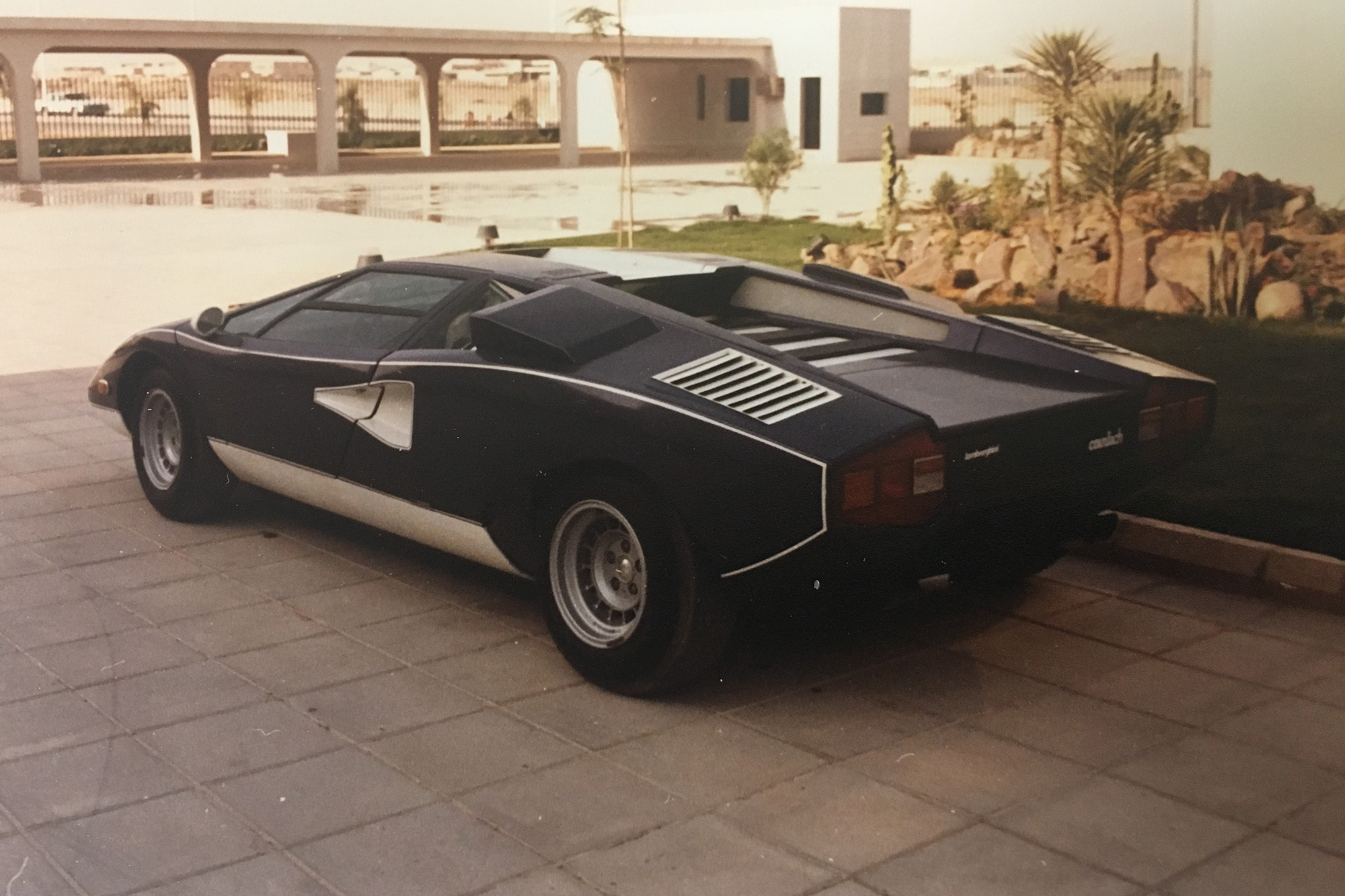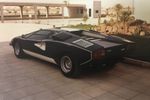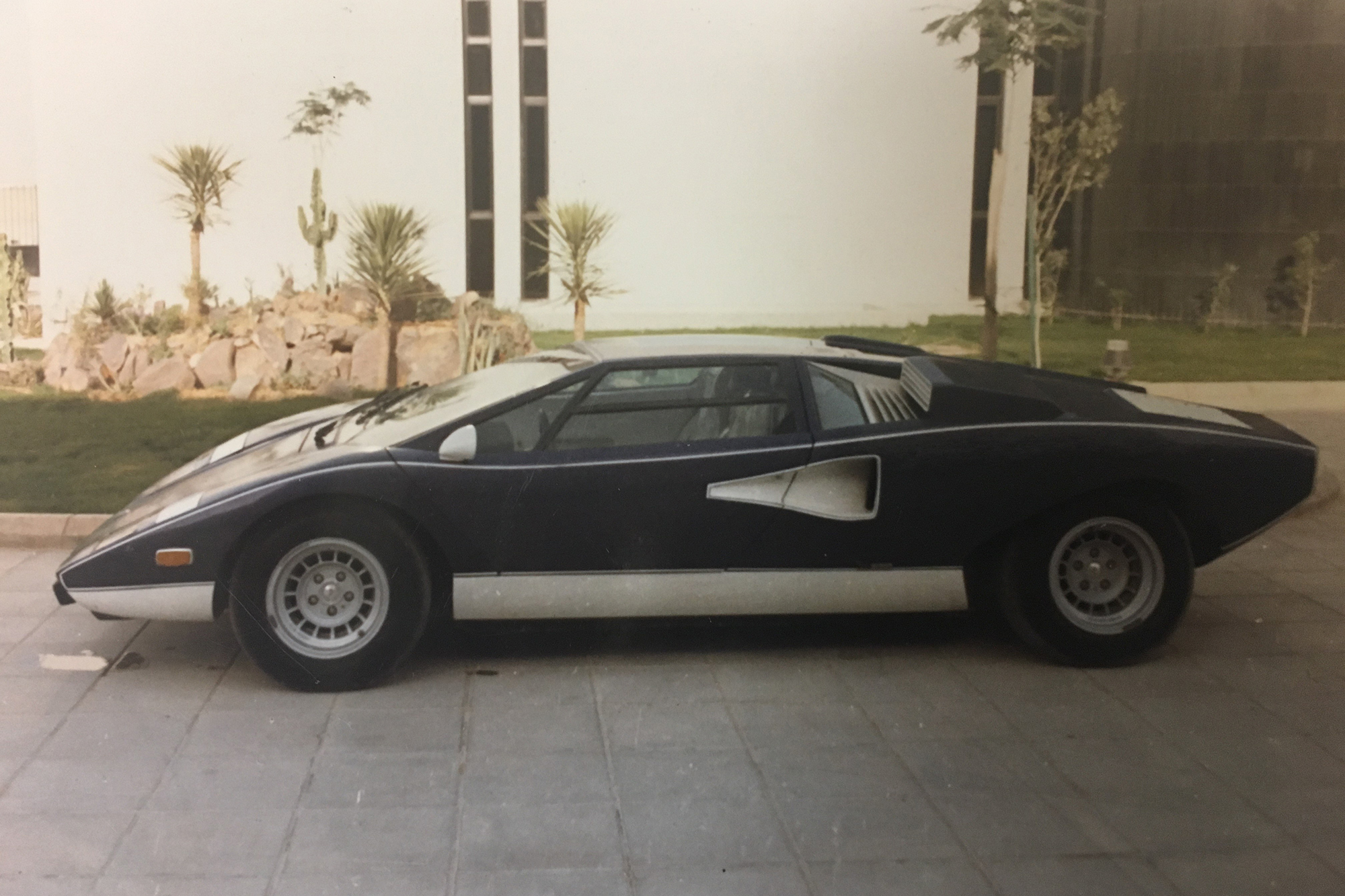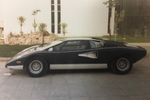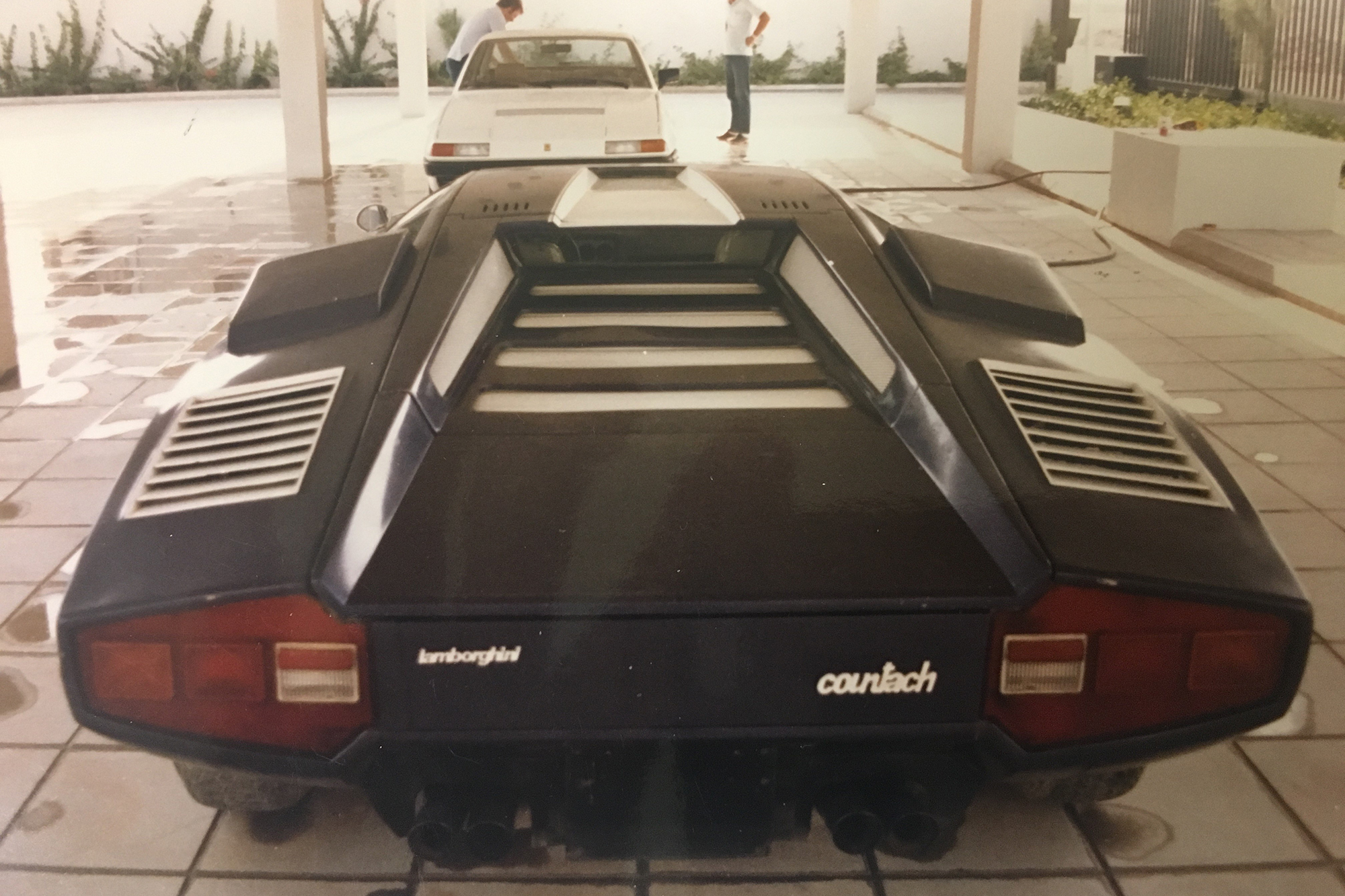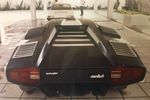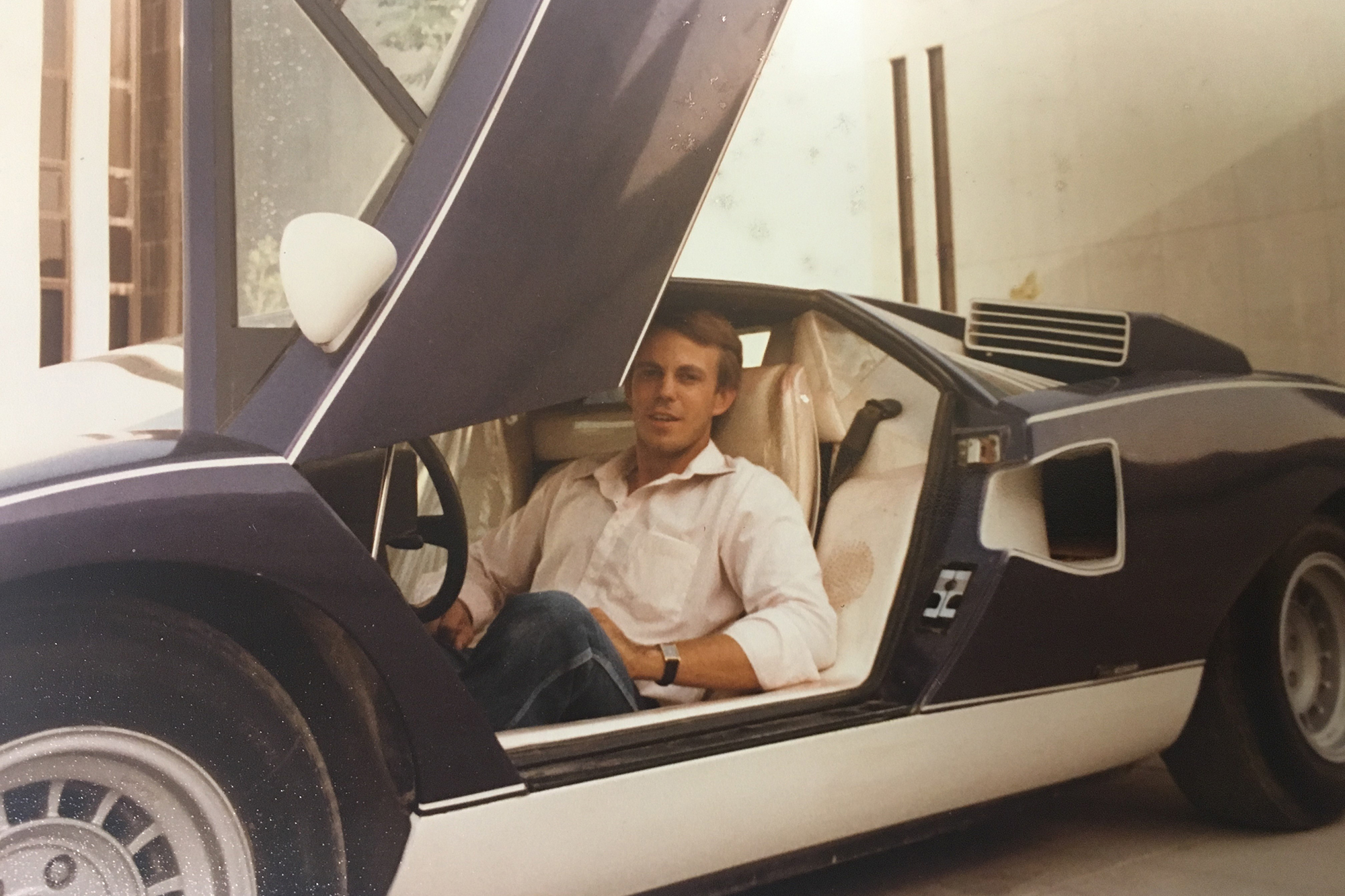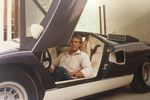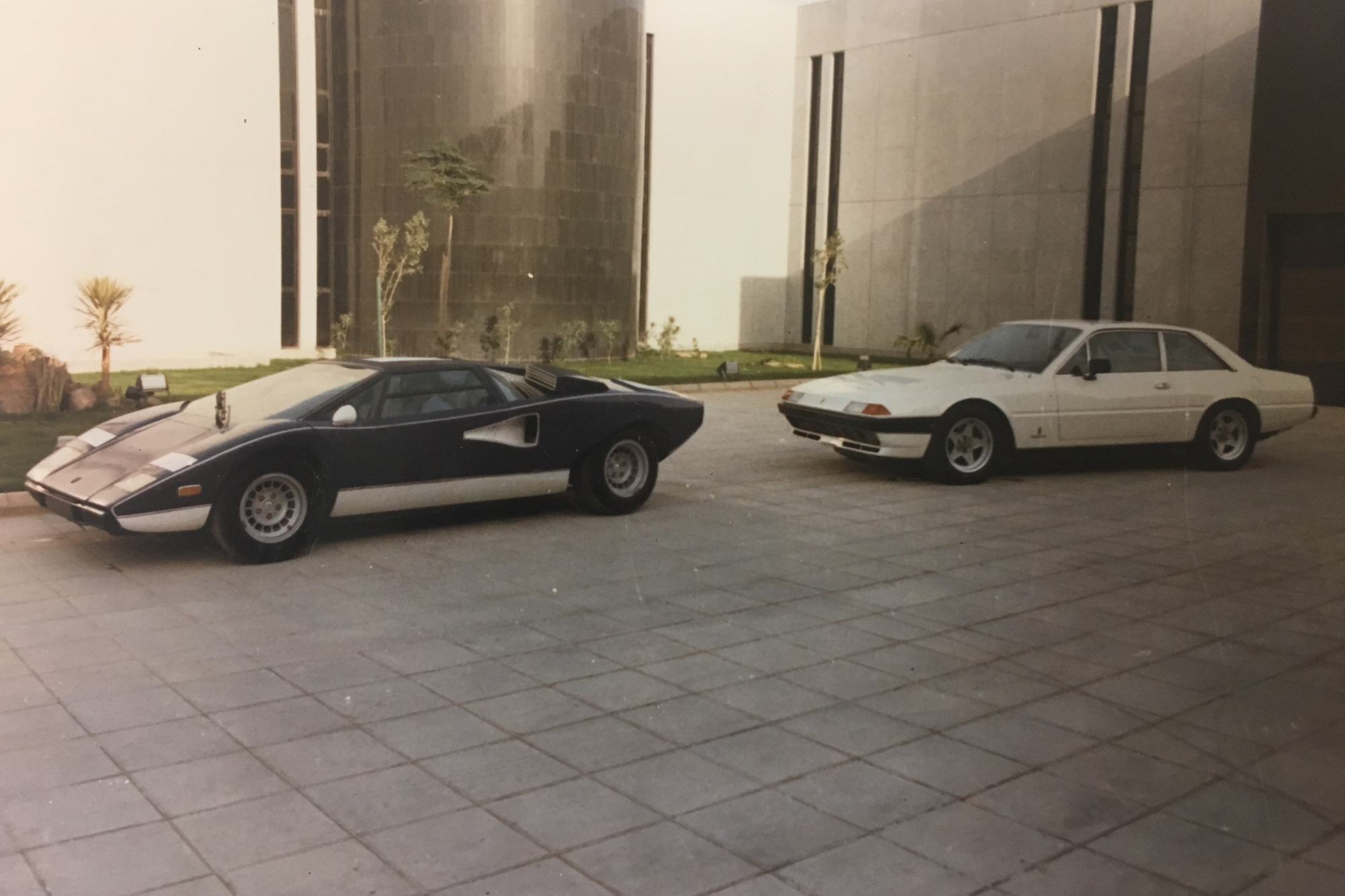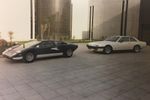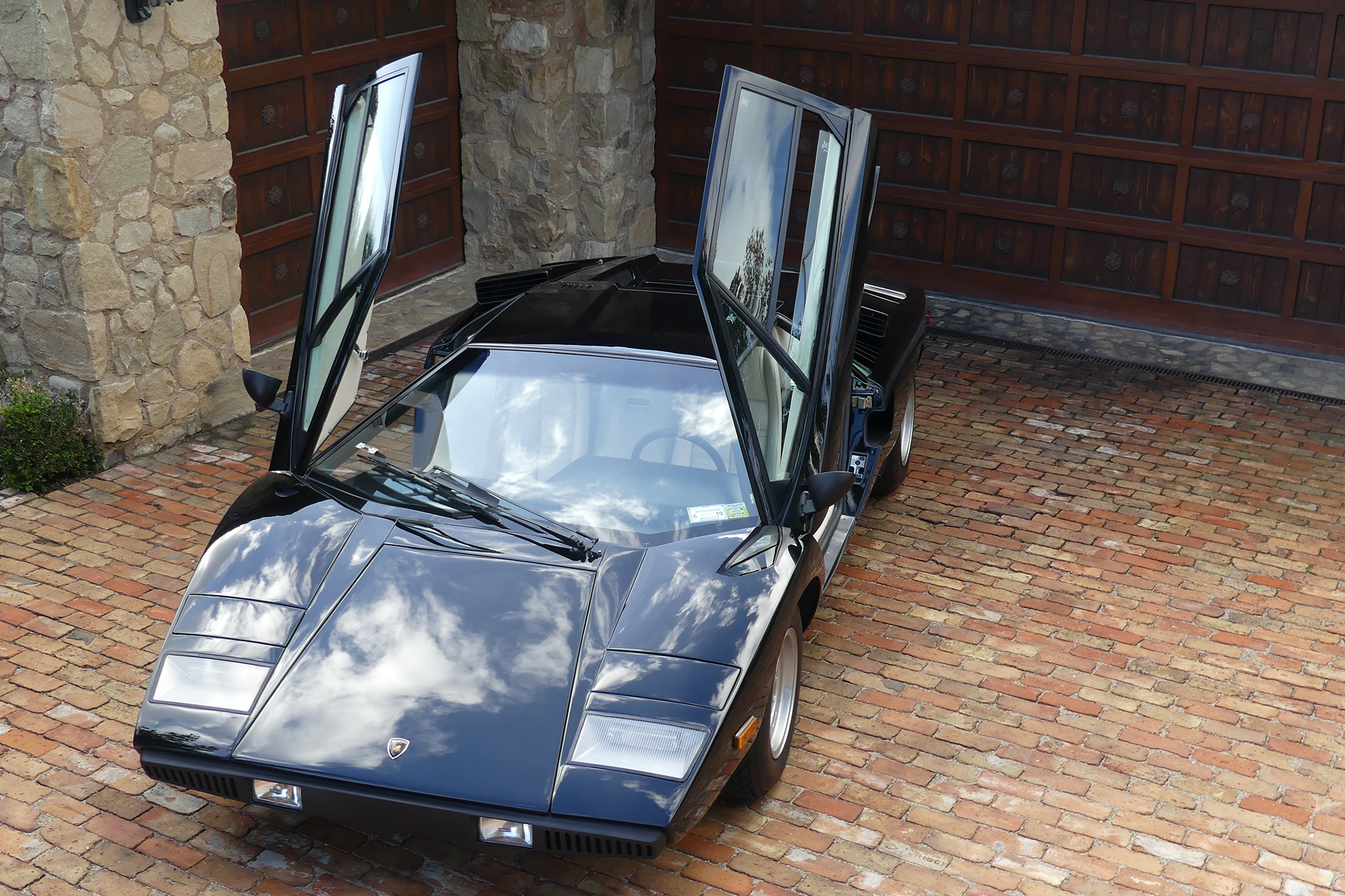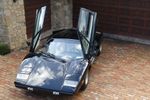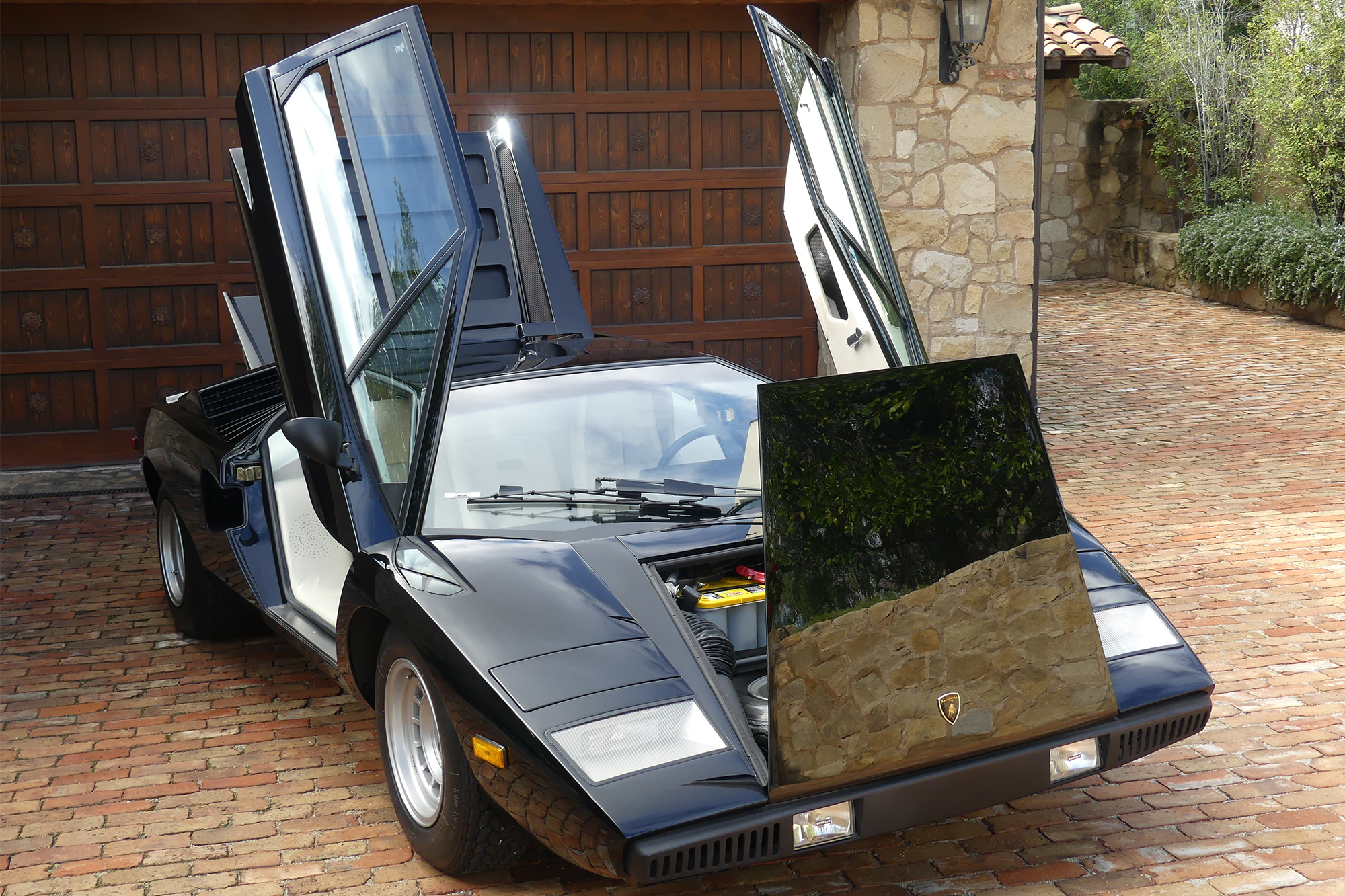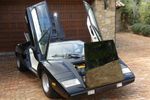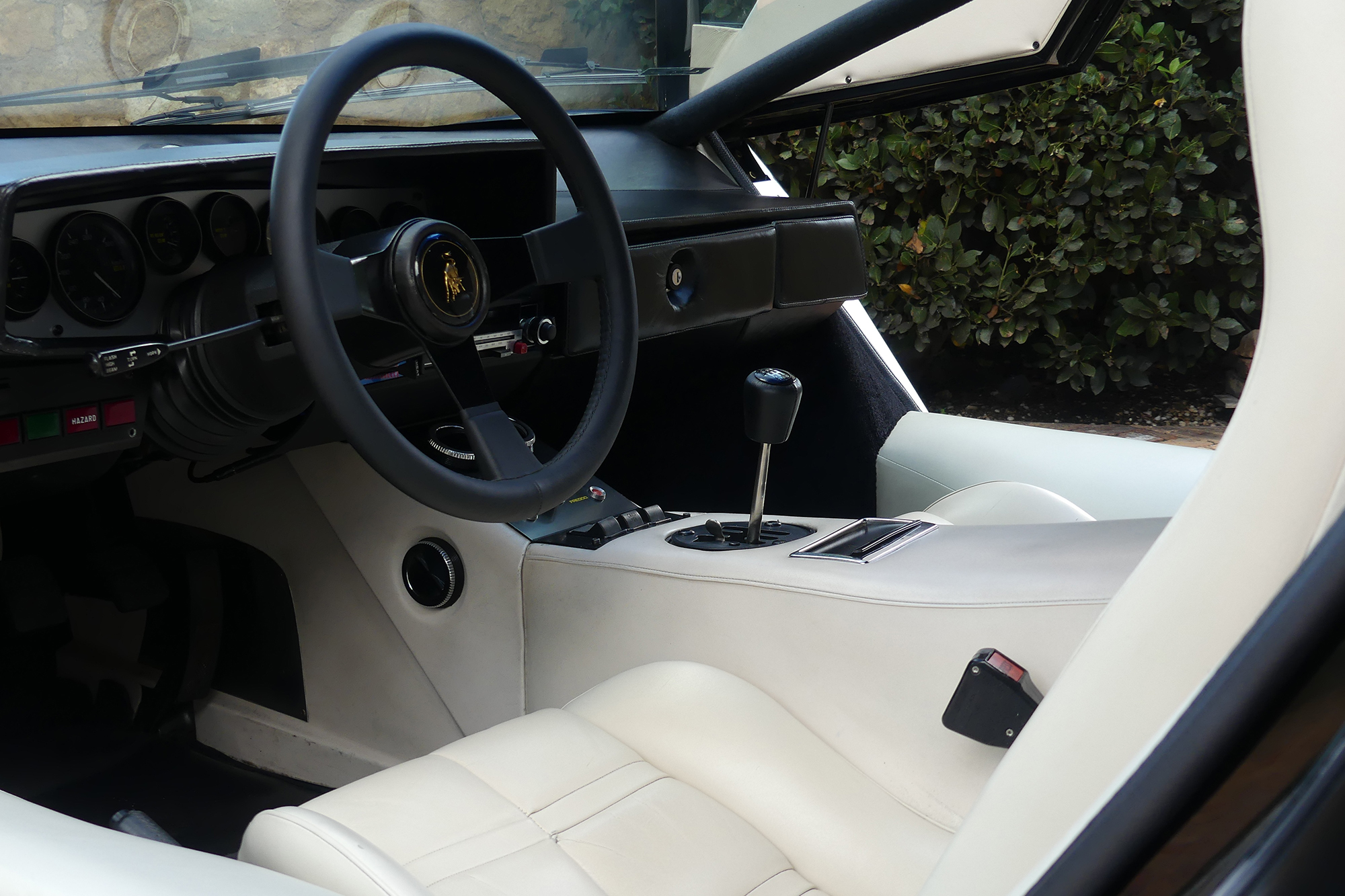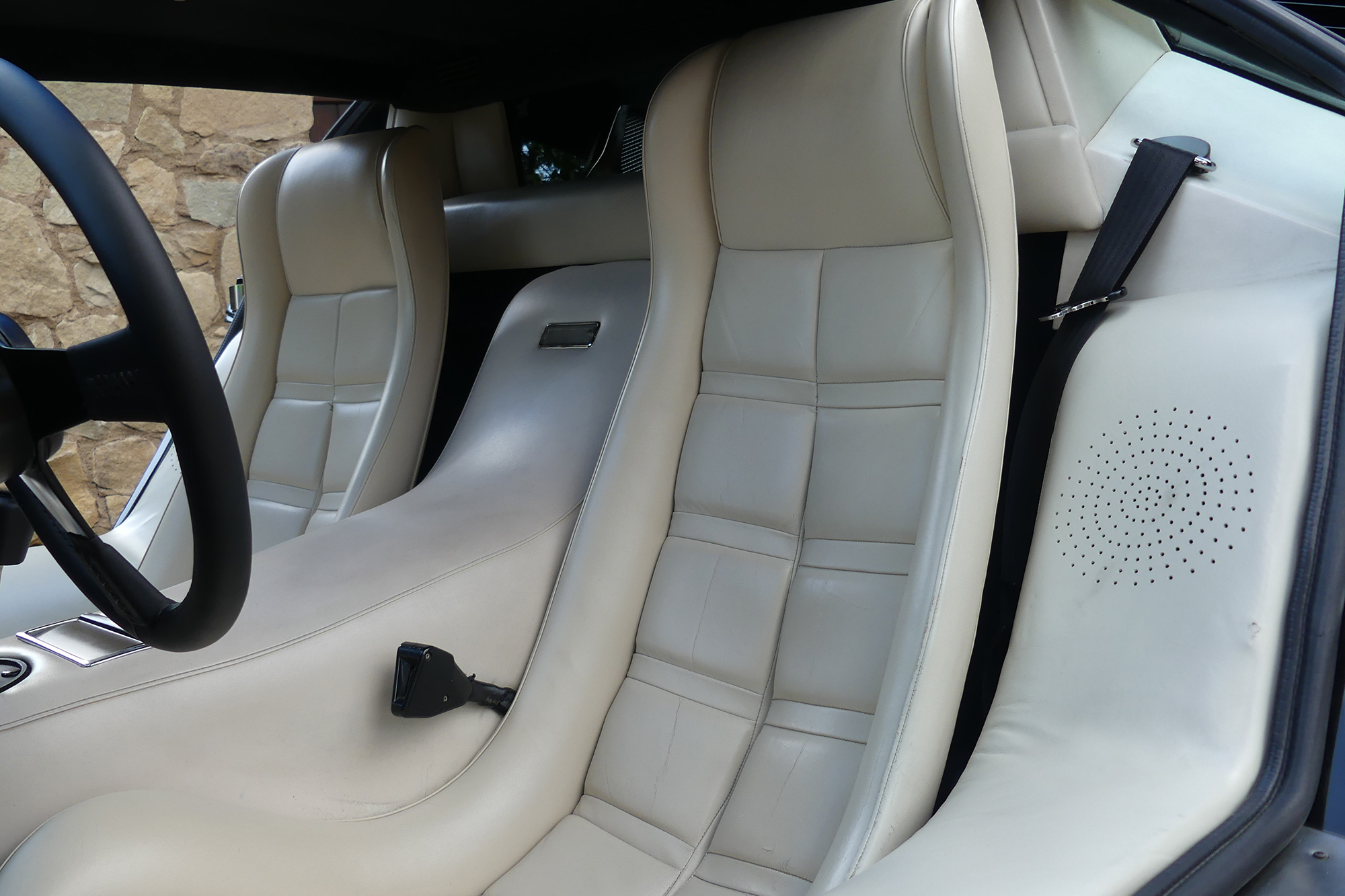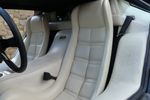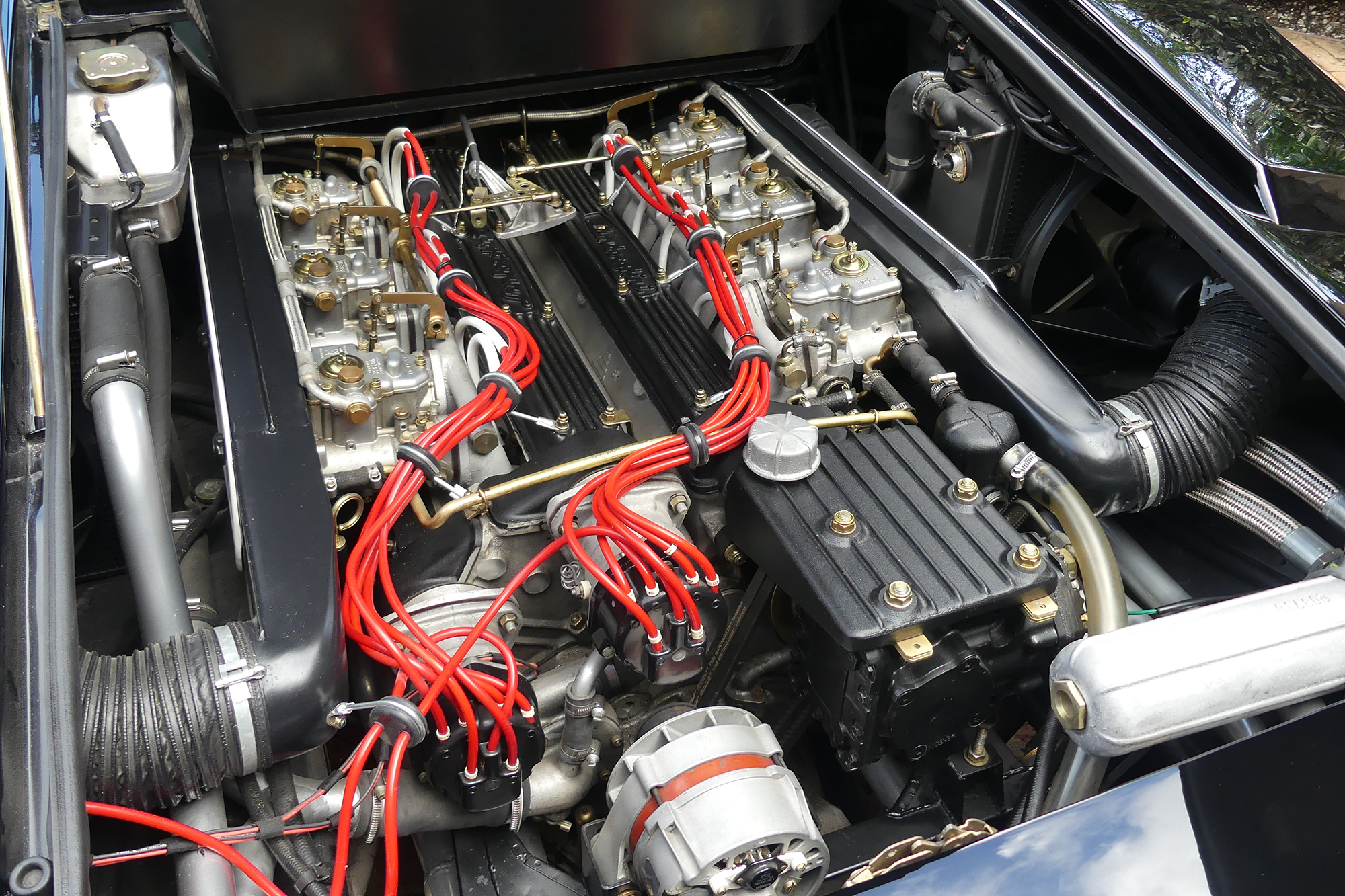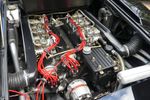 1976 Lamborghini Countach LP400 Periscopica
We have all seen tricked out paint schemes, and some just don't work, but, try this combination - Chassis Number 1120238 is an LP400 Periscopica that was delivered via the Milano dealer Achilli Motors Lamborghini as a birthday gift to Princess Dalal, a member of the Al Saud Royal family; the Countach was delivered painted Purple Salchi (paint code 106 A 71) with white accents and pinstriping and with a white leather interior. Subsequently imported to California by its second owner in the early 1980s, he then had the car repainted to black by Juniors House of Colors and it is still with that same repaint today in extremely good condition.

The recorded mileage is 54,539 kilometers from new and the car still has its original white leather interior as well as its original matching number engine. We are very grateful to the Princess for having confirmed to us that this was indeed her favorite color scheme and judging by the period photos of the car, it must have been sensational back in the day. Surely it would be just as sensational now, if not more so than it was in 1976, should a potential future owner return it to that snazzy color scheme!