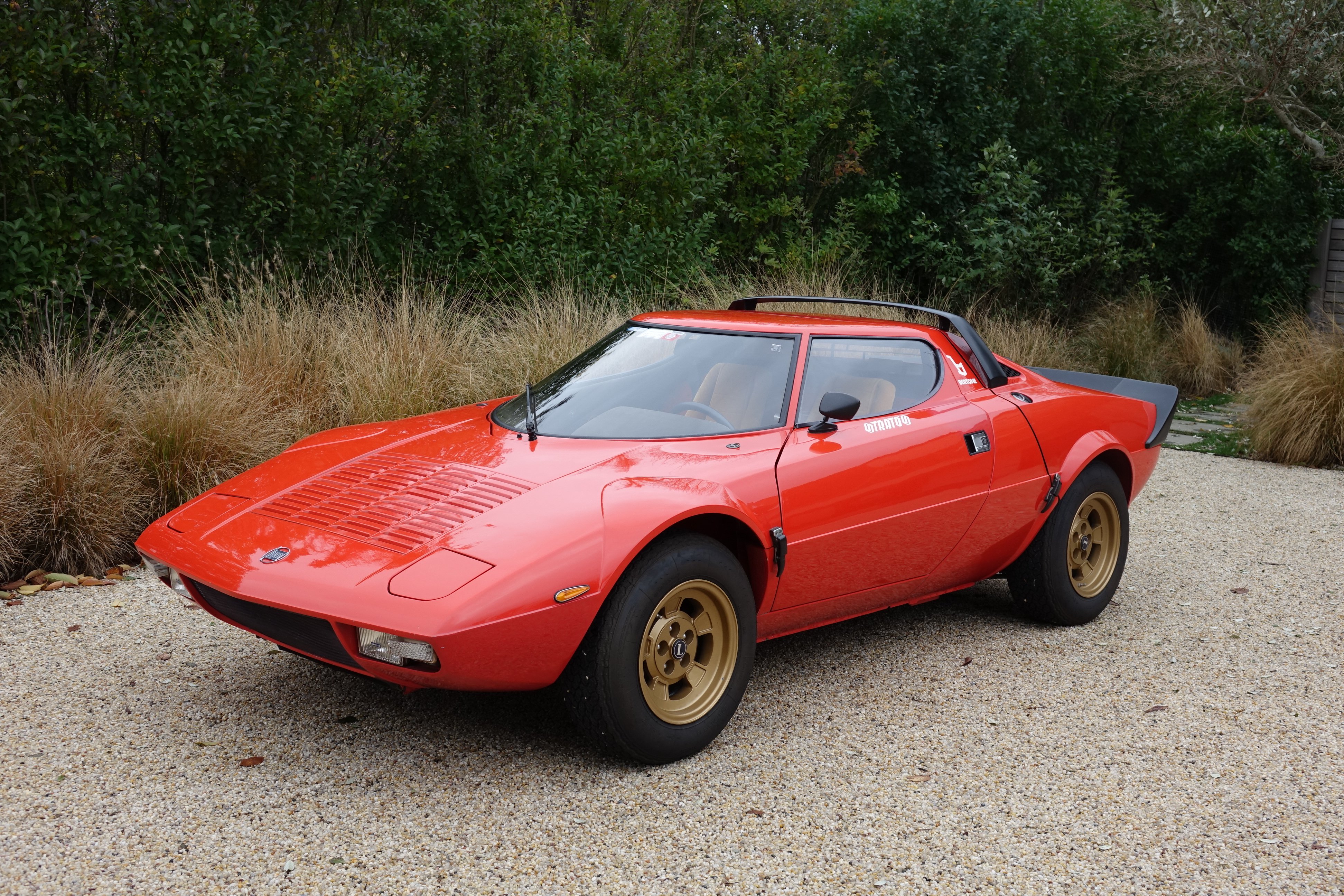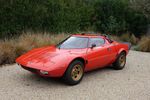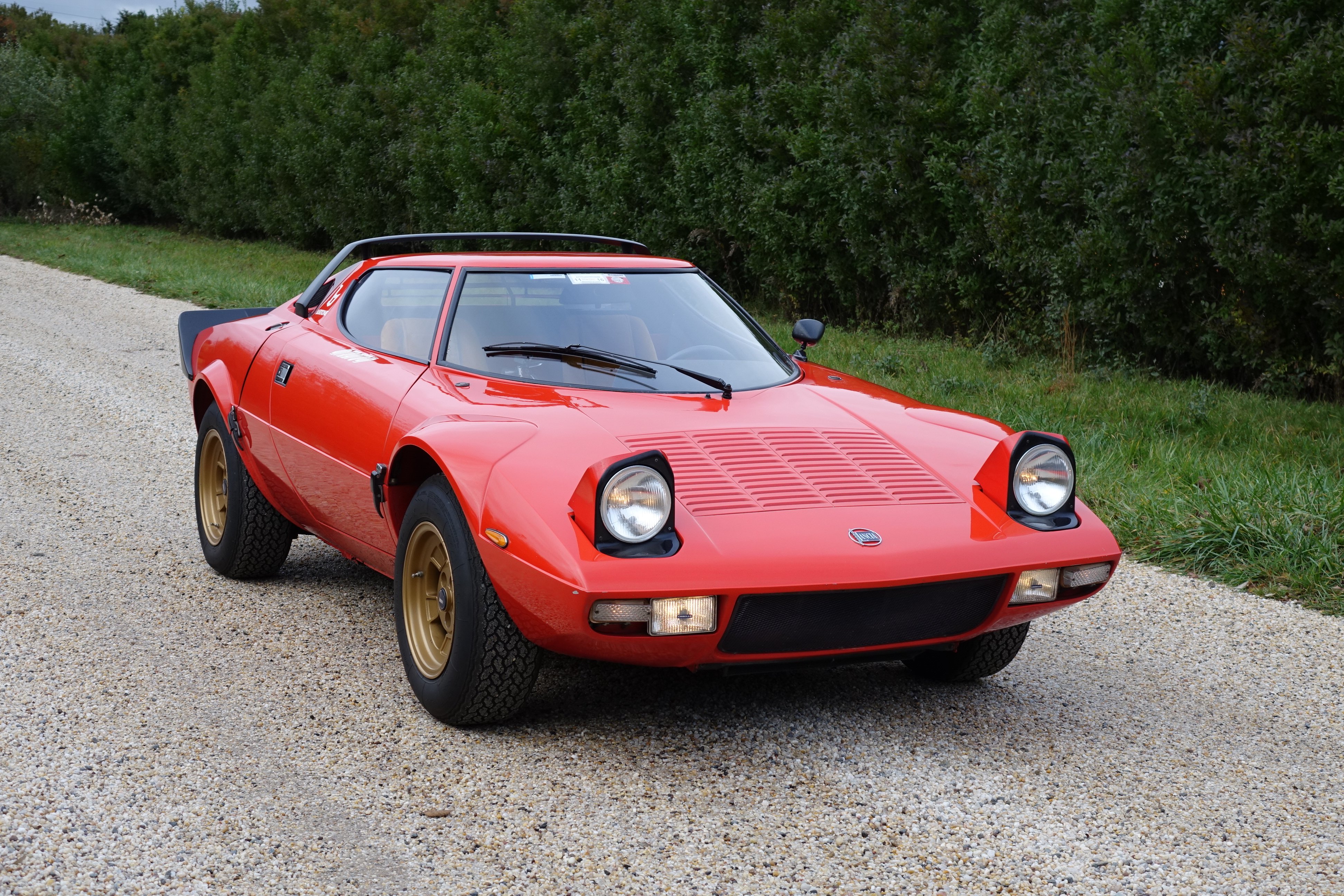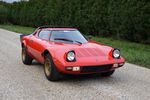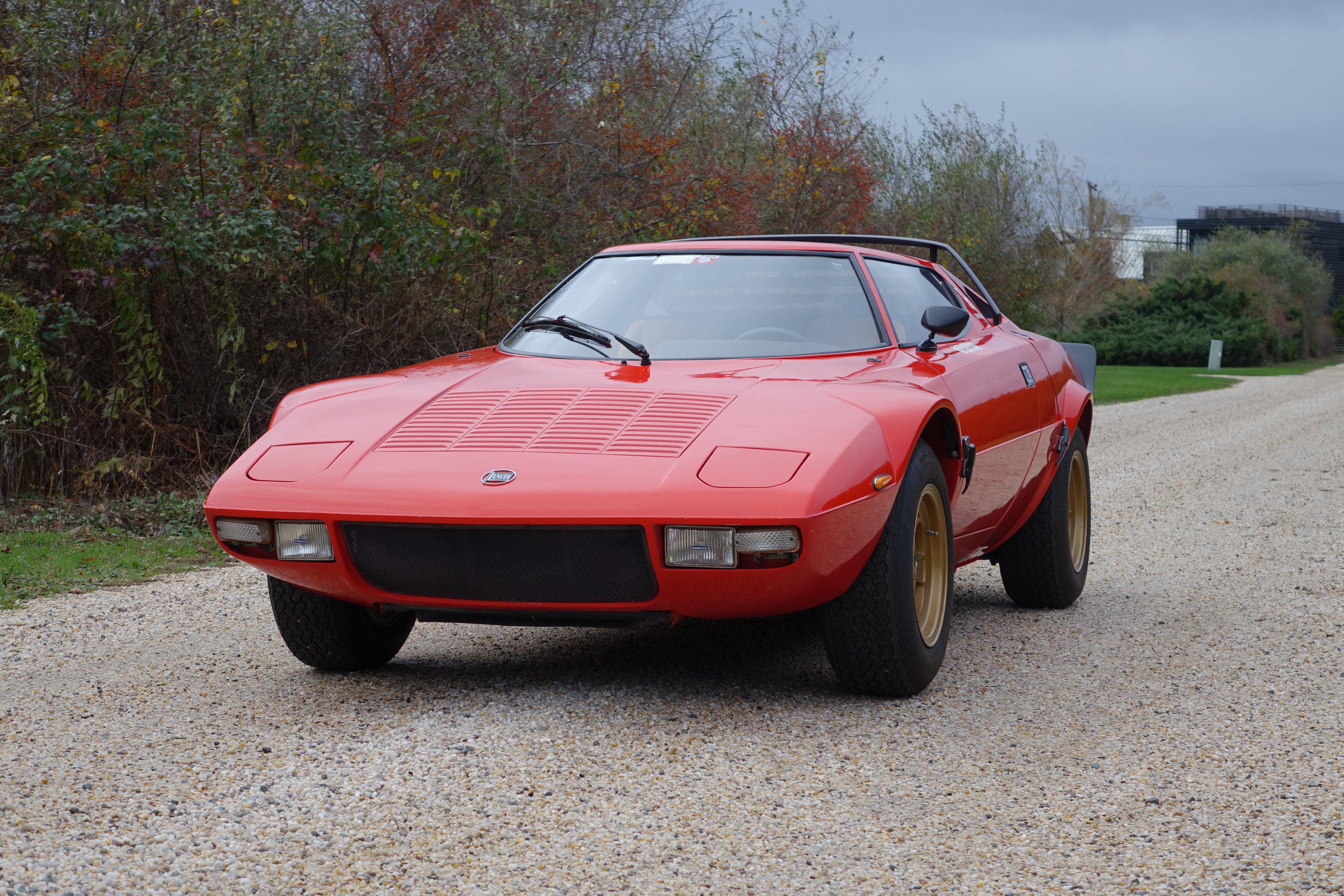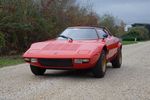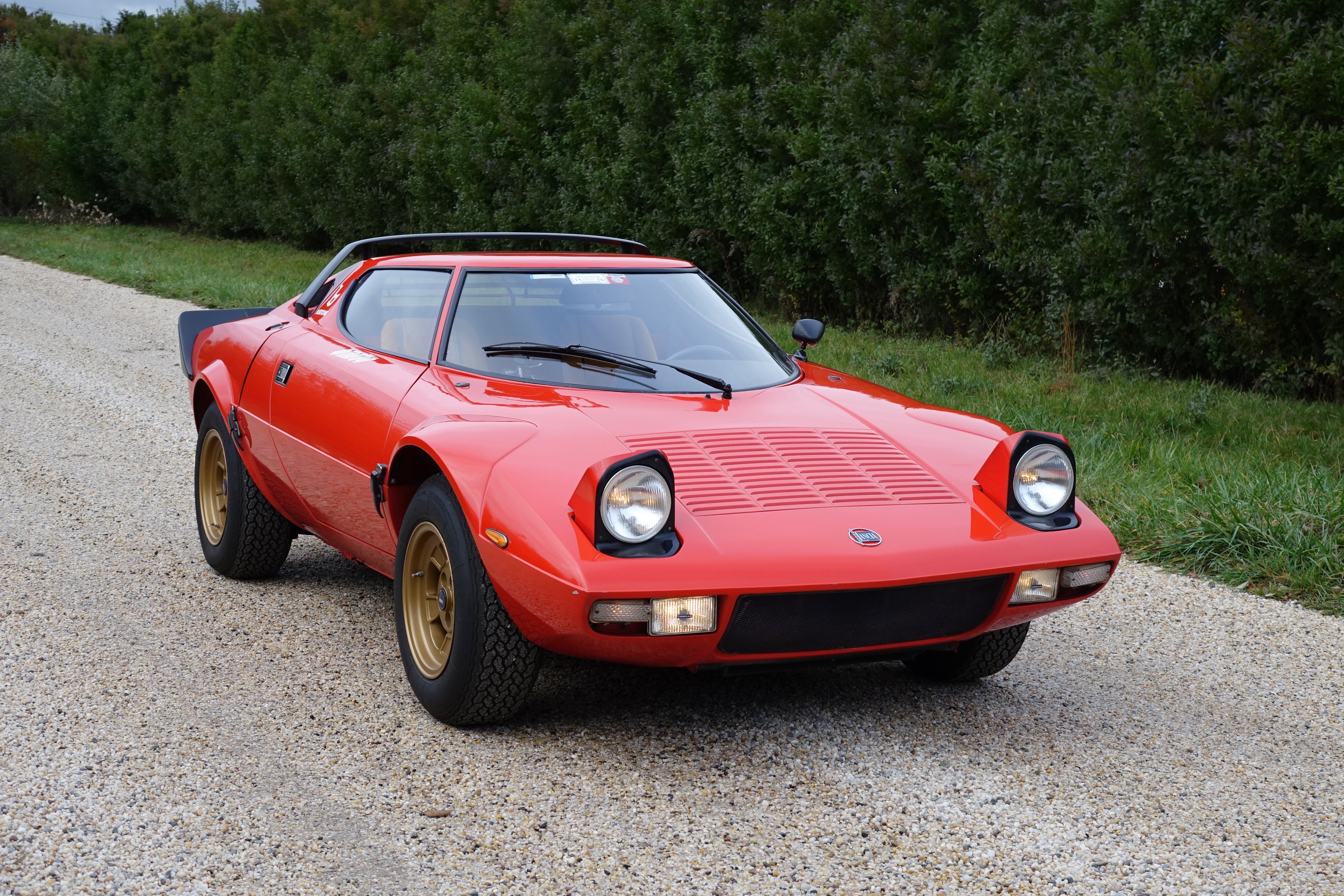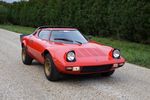 1974 Lancia Stratos HF Stradale by Bertone
Lancia became part of the giant FIAT combine at the beginning of the 1970s and was headed up by Pier Gobbato; together with Cesare Fiori who was himself the head of the Lancia racing team, the two directors saw the potential of the radical Bertone styled concept car which had been first exhibited by Nuccio Bertone at the 1970 Salone dell'Automobile in Turin. With design genius Marcello Gandini leading the styling, the project morphed into the fabulous and exotic Lancia Stratos, a car that was to have an enormous impact on the rallying world. Ferrari provided its Dino engine, transversely mounted, and the car was an instant success. To comply with Group 4 world rally championship homologation rules, Lancia had to build 500 of them, and which they almost did.

This is chassis # 001527 and which is a Stradale, or road version, the 27th car of the said 500 or so and completed in June 1974 before being invoiced out of the factory in December that year; it has had a remarkable life in that it was never rallied or raced, having been first sold through the Roma Lancia agency Campidoglio Motori in March 1976 having been used as their demonstrator model at which moment the recorded mileage was 3,236kms. The Stratos then spent many years in storage in the UK and New Zealand before being imported into the USA in 2004. The mileage showing now is just under 6,500kms and the car is in 'time-warp' condition with largely original Rosso Arancio paintwork and unmolested original interior. The body number (scocca) 31 appears in all the correct places. To preserve the original 'Havana' Alcantara seats a new pair are currently fitted. It comes with an Owner's manual, dealership booklet, parts manual and an unused tool kit with jack, as well as history files.